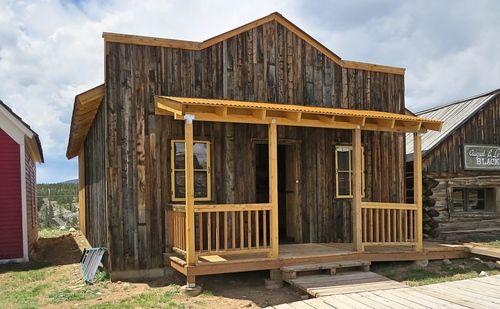 This building was constructed specifically to house the Dioramas of Hank Gentsch. Eleven scenes depict the early mining operation of the area.

This collection of superbly carved wooden figures was donated by Mr. Hank Gentsch of Denver, Colorado. Each scene depicts man's labors; beginning with the lone prospector venturing into the unknown in search of riches, or perhaps just a better life.

Not just hours but days of tedious work were needed to complete each diorama with its great detail. Mr. Gentsch has painstakingly depicted these many facets of early day life in the West. One would not want to miss this exhibit on the way to visit the schoolhouse.
Additional Dioramas by Hank Gentsch can be found in the South Park Brewery.